What is Alzheimers?
Alzheimer's disease is an irreversible, progressive brain disorder that slowly destroys thinking skills and memory. Alzheimer's eventually destroys the ability to carry out simple tasks.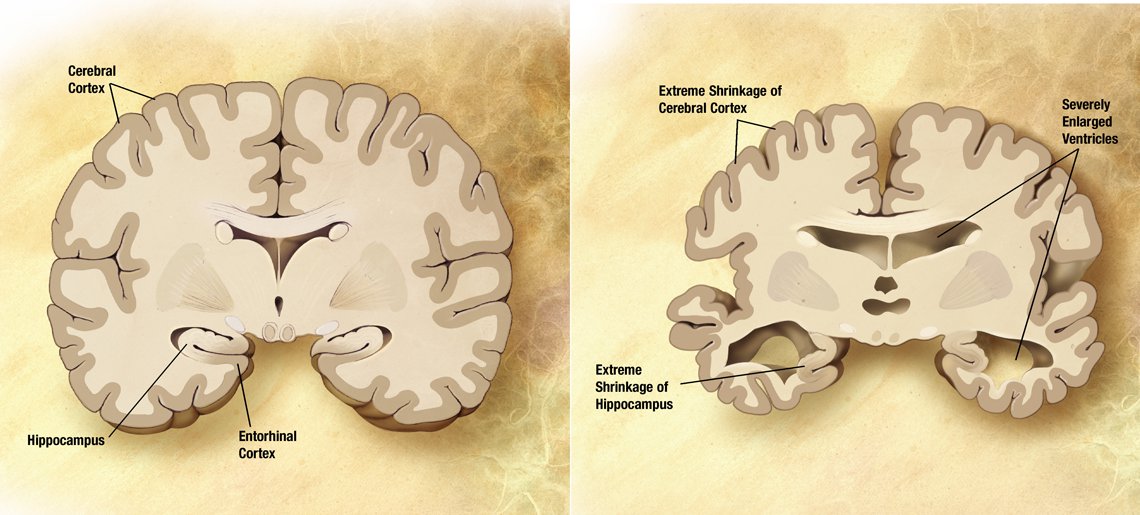 A healthy brain and a brain with Alzheimer's.
Most people with Alzheimer's notice the first symptoms in their mid-60s.  Some people notice the symptoms earlier.  This is called having early onset Alzheimer's.